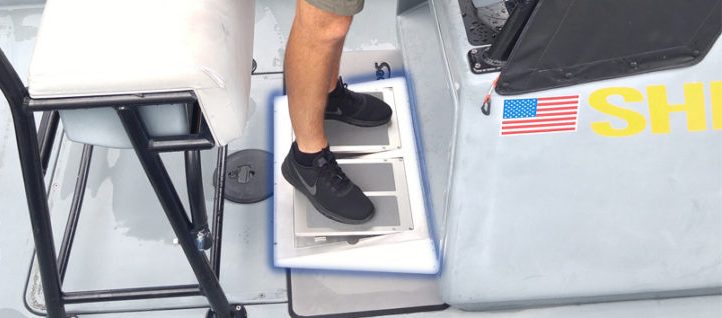 Sea Knees Test Stats
Reduced G Forces for Sea Knees Recap Charts
Sea Knees Questions and Answers
Q: Why Sea Knees?
A: Sea Knees greatly reduces the impact on the knees and other joints in the body from boat shock caused by waves and chop.
Q:Ways to provide a smooth boat ride? ?
A:Sea Knees will improve the ride of any boat making even a great riding Boat feel better,
but only if you are standing on them.
Q:How do I Improve the ride of a boat?
A:It has been said, that on Sea Knees, the ride feels like that of a boat 10 feet longer.
Q:How do I get my boat to ride smoother?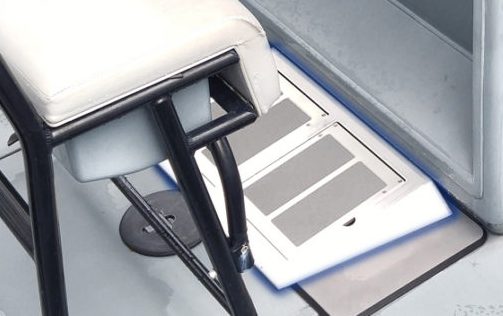 A:During testing we have found that for some of the people utilizing Sea Knees, the
comfort was increased to the point that they were over driving the boat.
Q:How do I improve riding comfort?
A:For the seated, there are many shock mounted seats and configurations to choose from.
Q:How can I make even the best riding boat, ride better?
A:For the Standup Boater there are only strategies that may reduce Fatigue, ( i.e. pads ) but nothing to address and minimize additional "G" forces.
SeaKnees comment from Chiropractor Dr. Arnie
"I am a 71 year old chiropractor who was forced into retirement with disc problems in both my neck and low back. These injuries limited my ability to boat and fish. Activities I enthusiastically enjoyed my whole life.
Since receiving the SeaKnees my days on the water have increased dramatically. The SeaKnees taking a lot of pounding pressure off both my spine and knees.
I have recommended the Sea Knees system to my friends and family. I am convinced it can help with weight bearing joints and prevent damage in the knees and spine.
Sea Knees is a shock mitigation strategy that greatly reduces the impact on the knees and other joints in the body from boat shock caused by waves and chop. The SeaKnees shock mitigation strategy is essential for all crafts that undertake open sea transits or operate in rough or choppy water."